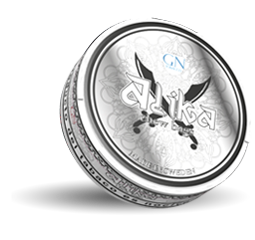 Alika Portion
Alika Portion: North African tradition meets Swedish technology!
With a faster nicotine release than even Swedish snus, we succeeded in creating a refined and portioned product based on traditional "toombak" or "shammah" – a chewing tobacco product that has been known to north African and Arabic populations for hundreds of years.
Alika Portion will provide you with a completely new tobacco experience in comfortable and easy-to-use portion format.
True to our experience producing traditional as well as extremely strong Swedish snus, Alika is composed of carefully selected tobaccos and improved ingredients compared to traditional and current versions of this extremely popular chewing tobacco.
The history of "shammah" dates back to ancient times, when women on bazaars kneaded tobacco and clay in their bare hands. Wrapped into thin paper, this mixture was then enjoyed behind the lip. This custom slowly developed into a loose tobacco product that had been hidden from European customers until some 20 years ago and which, since then, has grown in popularity even here.
A lot of research was put into creating this exceptional product – the first of its kind to be available in portions for ease of use!