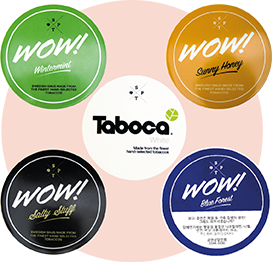 Kit Regular Exotic White Portion
Well balanced chewing tobacco blends in different flavors, for all who prefer variety or want to discover their favorite.
Medium strong nicotine experience in unmoistened chewing portion bags. Runs less and keeps its flavor longer.
2 x Taboca White Portion
2 x WOW! Wintermint Portion
2 x WOW! Sunny Honey Portion
2 x WOW! Salty Stuff Portion
2 x WOW! Blue Forest Mini Portion
If one or more variations are not in stock, we reserve the right to replace these with equivalents.
Regular portion size – plus one mini portion variation.