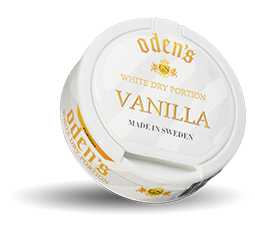 Oden's Vanilla White Dry
Well rounded and flavorful chewing tobacco blend with unsweetened flavors of real vanilla.
Medium strong nicotine experience in unmoistened chewing portion bags and with lower tobacco moisture. Runs even less than regular 'White' bags – and keeps the flavor even longer.
Regular size for that well known feeling behind your lip.
This item is included in the sets